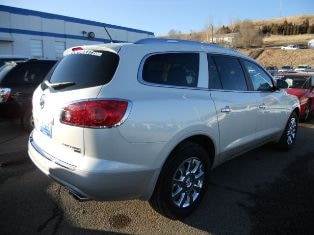 Used Car Buying Tips - Advice for Pre-owned Vehicle Purchases
Our first of several Used Car Buying Tips revolves around where to begin your search process for a quality used vehicle. There's no shortage of places to look, which can sometimes seem a bit overwhelming. You could check your local and surrounding area newspapers and search the classifieds sections. Or, you might also go to Google and search for "used cars" along with the name of your specific location. This will likely provide you with a number of
used car options
to get your buying process started.
Used Car Buying Tips - #1: Shop Your Local Dealerships
There are dealerships that sell only used vehicles. However, be sure to follow one of the often overlooked used car buying tips ? take the time to check out new vehicle dealerships, too. They often provide an extensive used car or pre-owned vehicle selection that were accepted as trades on new car purchases. A dealership is also an excellent resource if you are considering trading-in your current vehicle versus selling it yourself. Although, if you can sell your vehicle privately, you will likely make slightly more money than trading it in. However, you will have to deal with the potentially time consuming process of selling it yourself, which is oftentimes not worth the extra effort.
Used Car Buying Tips - #2: Consider Your Dealer's Reputation
When considering purchasing a vehicle from a dealership, one of the most critical used car buying tips to follow is to check out the dealer's reputation and pricing philosophy. For example, word-of-mouth travels fast, especially in small communities. So if you have heard negative things about a dealer, it would be smart to investigate further. And if for some reason you are unsure about a particular dealership, another option could be to call the
Better Business Bureau
and ask about the dealer's reputation and any unsettled issues.
It is also a good idea to get recommendations from friends and family. Some people like a dealership so much for their honesty and service that they continue to go to the same dealer for purchase after purchase. For example, does the dealership embrace a
Best Price Philosophy designed to save you time and money
? Or, will you need to negotiate endlessly in a sometimes time consuming and frustrating manner to arrive at a good deal?
Used Car Buying Tips - #3: Don't Forget the Used Car Buyer's Guide
Before buying any used car, ask the dealer about their return policy. Be sure to get it in writing with a signature. There is no law requiring dealerships to offer a return policy on used vehicles. However, there is a
Used Car Rule implemented by the Federal Trade Commission (FTC)
that requires dealers to offer a
Used Car Buyer's Guide
for every vehicle the dealership sells.
The Used Car Buyer's Guide must mention:
If the vehicle is being sold with a warranty or "as is".

That spoken arrangements are hard to enforce.

What percentage of repair costs the dealer will pay while it is still under warranty.

To get all arrangements in writing.

To keep the Used Car Buyer's Guide for reference after purchasing the vehicle.

Major electrical and mechanical systems on the vehicle including the main problems you should be aware of.

And to have the used car inspected by an independent mechanic before buying.
Be aware that the Used Car Buyer's Guide and the vehicle sales contract should not have any discrepancies. If the Used Car Buyer's Guide offers a warranty and the contract says that the car is to be sold "as is", the dealer must honor the Used Car Buyer's Guide warranty. If you are buying a vehicle from a private seller, remember that they are not covered by the FTC's Used Car Rule and they do not have to post the Used Car Buyer's Guide in the vehicle. Many private sales are "as is" with no warranty offered.
Used Car Buying Tips - #4: Before Committing to Buy
Don't forget these final used car buying tips before you make the final commitment to buy:
Find a vehicle inspection checklist online and use it to inspect the used car you are considering.

Take the vehicles out for a test drive, on hills, dirt roads, paved roads, down busy streets, and down highways to get a feel for how each used car you are considering handles under different conditions.

Request the maintenance record for each used car. And if the records are not available, you can possibly find information where the vehicle had repairs done.

Request a Car Fax Report.

Have a reliable mechanic do a car inspection.

Research the vehicle's make and model for likely repair costs and common vehicle issues.
Remember ... take your time when making a used car buying decision. Follow these used car buying tips. The right dealer will want to work with you in order to help you find the right used car, SUV, truck, etc. at fits easily into your budget.
Never work with a dealer that relies on high-pressure tactics or insists on endless and tiring price negotiations. Use your instincts. Do your research. Pay attention to the Used Car Buyer's Guide. Your hard work will lead you to the used car and dealership best suited for you